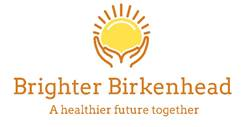 Riverside Surgery
525 New Chester Road, Rock Ferry, Wirral, CH42 2AG
Sorry, we're closed

Telephone: 0151 645 3464
Email for prescriptions only: riversidesurgery.birkenhead@nhs.net
Latest News (click title to open):
Menopause questionnaire
Cheshire and Merseyside Gynaecology Network Menopause questionnaire
We would love to improve people's experience of menopause in the Wirral and surrounding areas. Would you consider completing this survey please? It would give us vital information about your experiences, what you need and what you feel is missing. It will help us to shape future Menopause services in Cheshire and Merseyside.
The survey will take approximately 7 minutes to complete. Questions with the option "other" allow for text to be included.