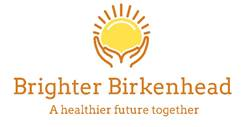 Riverside Surgery
525 New Chester Road, Rock Ferry, Wirral, CH42 2AG
Sorry, we're closed

Telephone: 0151 645 3464
Email for prescriptions only: riversidesurgery.birkenhead@nhs.net
Latest News (click title to open):
Patient Participation Group
The Riverside Surgery Patient Participation Group (PPG) was formed in August 2010. It is currently made up of three members, all of whom are patients of the Practice and give their time on a voluntary basis. The group meets once a month between 1:00 p.m. and 2:00 p.m.
The PPG is made up of: Chairman, Secretary, Treasurer and Members.
The purpose of a PPG is to improve communication between the practice and its patients, to find out what the patients think about the services being provided. The PPG share this information with the doctors and managers so that they can constantly strive to develop a practice that meets the needs of all its patients.
The group will regularly seek your views and make sure that the Practice knows what you are thinking but if you feel that there is an important issue that needs bringing to our attention we can be contacted through the Surgery.
Patient Participation Group Survey 2017 Results
Patient Participation Group Survey 2018 Results