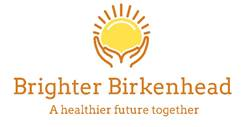 Riverside Surgery
525 New Chester Road, Rock Ferry, Wirral, CH42 2AG
Sorry, we're closed

Telephone: 0151 645 3464
Email for prescriptions only: riversidesurgery.birkenhead@nhs.net
Latest News (click title to open):
News
NHS England aims to improve the UK's early-stage cancer diagnosis. If a cancer is detected before any symptoms appear, it […]
The NHS Digital Weight Management Programme is for people living with obesity who also have either diabetes, or hypertension or […]
Family Toolbox launched on 1 April 2022. Instead of trying to 'fix' families, it will focus on giving them […]
Exam season can be incredibly stressful for students of all ages. For this reason Kooth have developed a […]
The first Brighter Birkenhead PCN's Health & Wellness event is taking place on Thursday 26th May 2022,  11.00 a.m. – […]
Do you live in Wirral and provide unpaid care for someone who needs help because of their illness, frailty, disability, […]
Did you miss your appointment in April 2022? In April 2022 126 appointments were wasted by patients failing to keep […]
The Wirral Walking Festival takes place throughout the month of May. Please find below the Wirral Walking Festival 2022 brochure, […]
Further information on booking an appointment.
NHS England and NHS Improvement have launched a survey to find out people's views of Veterans' mental and physical health […]