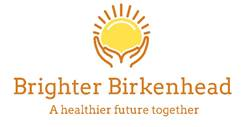 Riverside Surgery
525 New Chester Road, Rock Ferry, Wirral, CH42 2AG
Sorry, we're closed

Telephone: 0151 645 3464
Email for prescriptions only: riversidesurgery.birkenhead@nhs.net
Latest News (click title to open):
GP Extended Hours
Local GP practices are working together to offer patients better access to GP appointments in Wirral – that means you will be able to see a GP at a time which is most convenient for you. You can now book appointments to see a GP in the evenings from 6.30pm – 8.00pm or at weekends from 8.00am to 8.00pm. Please note this is not a drop-in service and availability may vary between sites.
For more information or to book an appointment, please contact the surgery on 0151 645 3464 or call 0151 652 6077 at evenings or weekends.
If you would like any further advice or guidance please click here