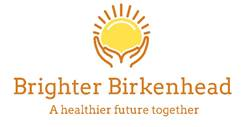 Riverside Surgery
525 New Chester Road, Rock Ferry, Wirral, CH42 2AG
Current time is 03:58 - Sorry, we're closed

Telephone: 0151 645 3464
Email for prescriptions only: riversidesurgery.birkenhead@nhs.net
Latest News (click title to open):
News
We have attached the results of our recent survey asking about appointments with the Nurse Practitioner.  Thank you to all […]
Further information and advice is available here.
Being diagnosed and living with a lung condition can be challenging. This is why we have set up a […]
Local GP practices are working together to offer patients better access to GP appointments in Wirral – that means […]
You will be aware that Flu season is quickly approaching and here at Riverside we have already started booking […]
This month the spotlight is on our GP partner Dr Where in the Patient Participation Group newsletter.
The EU's General Data Protection Regulation (GDPR) will apply from 25 May 2018, when it supersedes the UK Data Protection […]
This month the spotlight is on our Nurse Practitioner, Cath Stubbs, in the patient participation group newsletter.
Want to keep fit and make new friends? Join the weekly FREE walking football sessions followed by refreshments at one […]