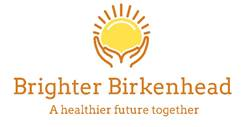 Riverside Surgery
525 New Chester Road, Rock Ferry, Wirral, CH42 2AG
Sorry, we're closed

Telephone: 0151 645 3464
Email for prescriptions only: riversidesurgery.birkenhead@nhs.net
Latest News (click title to open):
Café Create opening soon
Café Create is based in Pilgrim Street Arts Centre, Birkenhead, CH41 5EH.
Email: cafecreate@wirral.gov.uk
Telephone: 08081964147
Funded by NHS and WBC, Creative Youth Development and Response are working in partnership to provide a creative alternative and non-clinical model of crisis support for young people aged 11-19 (up to 25 for young people with disabilities). The project is due to open on 28th April 2022.
Café Create will be open 7 days a week, with specific crisis support overseen by counselling, drugs and alcohol services available during open times. Linking with the Crisis Line and Urgent Support team, the project will feature a café, a range of creative projects and opportunities, social events, advice, and information. Young people will be able to drop in and relax, as well as being able to access to a range of support and advice provided by experienced youth workers and counsellors. Including specific crisis support for young people from the Response/counselling teams.