Armed Forces Veteran Friendly Accredited GP Surgery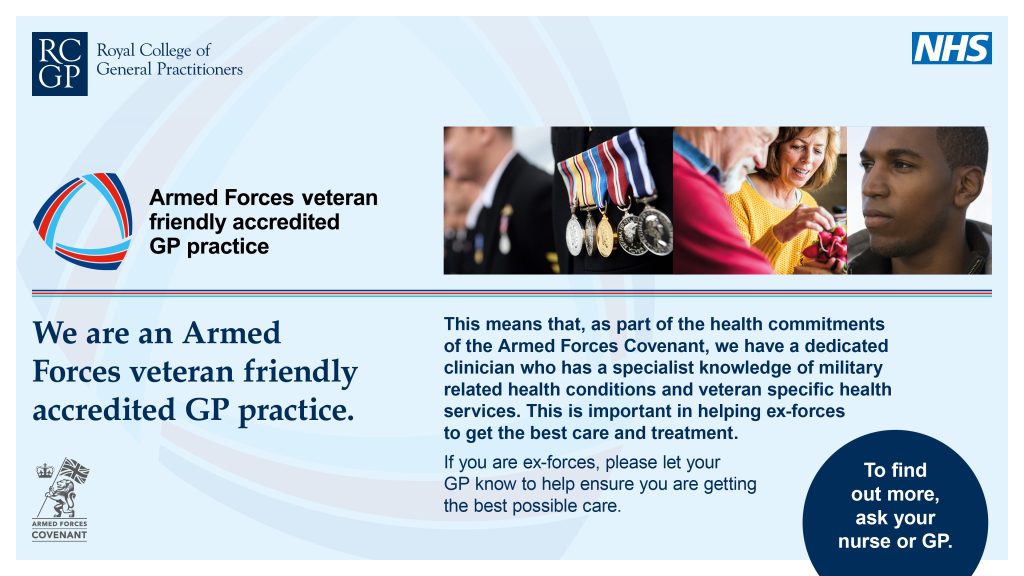 Riverside Surgery is proud to be Armed Forces Veteran Friendly accredited. Our Veteran Champion is Dr Lodge.
We hope you find the following resources helpful. Please let us know at Reception if you are an Armed Forces Veteran so that we can update your records. We also ask that patients consent to joining our Veterans Register so that we can be aware of their previous service.
The Veterans Covenant Healthcare Alliance (VCHA) aims to improve NHS care for the Armed Forces community by supporting trusts, health boards and other providers to identify, develop and showcase the best standards of care.
For more information, please see our Accreditation certificate.
Other Useful Resources: