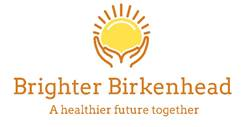 Riverside Surgery
525 New Chester Road, Rock Ferry, Wirral, CH42 2AG
It's Monday 1:34 PM — We're open
Telephone: 0151 645 3464
Fax: 0151 643 1676
riversidesurgery.birkenhead@nhs.net
Wirral Health and Care Commissioning Public Question Times
Open to all, Wirral Health and Care Commissioning (WHCC) Public Question Times offer an opportunity to meet the WHCC leadership team and find out about future developments, ask questions and share views on how services are currently working.
The February event will focus on the Long Term Plan and its implications for Wirral.
Dates for this year so far:
Tuesday 5th February 2019 – Heswall Hall    – 6:30pm-8:00pm
Wednesday 3rd April 2019 – Bebington Civic Centre  – 6:30pm-8:00pm
Wednesday 5th June 2019 – Birkenhead Town Hall    – 6:30pm-8:00pm
All events will be BSL signed.
All welcome, but we ask people to register if possible on the Wirral CCG website:
https://www.wirralccg.nhs.uk/get-involved/engagement-opportunities/public-question-times-2019/
Questions can also be submitted in advance via WICCG.InTouch@nhs.net or 0151 651 0011.