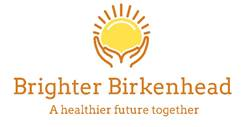 Riverside Surgery
525 New Chester Road, Rock Ferry, Wirral, CH42 2AG
Sorry, we're closed

Telephone: 0151 645 3464
Email for prescriptions only: riversidesurgery.birkenhead@nhs.net
Latest News (click title to open):
Telephone lines
We are aware of patients being unable to get through to the surgery on the telephone in the mornings which necessitates having to redial numerous times in order to get into the queue. We have reviewed the issue which has shown that we can receive over 3000 telephone calls made to the surgery in a morning (8-11 a.m.).
In order to reduce this amount of redialling and deal efficiently with peak-time calling we have now increased our call queuing lengths up to 16 per telephone line. This means that patients should get through quicker to the surgery. Once you are in the queue please hold to speak to a Receptionist; there is no need to redial.