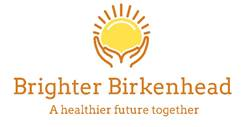 Riverside Surgery
525 New Chester Road, Rock Ferry, Wirral, CH42 2AG
Current time is 08:46 - We're open

Telephone: 0151 645 3464
riversidesurgery.birkenhead@nhs.net
Find Local Services
NHS Services
Further information is available on local services at NHS Choices
Free support and advice
Need support? Free signposting directory containing services funded for Wirral Residents.
Children and Adolescent Mental Health Services
Everyone has an important role to play to help children, young people and their families thrive. This includes children and young people themselves, their families and friends, schools and other agencies.
Call the Wirral CAMHS Advice and Duty Line on 0151 488 8453 to speak to one of their clinicians, who will ask you a range of questions to gain an understanding of your child's needs and presentation. This will take approximately 30 minutes. Or you can complete the self-referral form and email this to wirralcamhsreferrals@cwp.nhs.uk. However, you may also receive a call from the service before they can process the referral.
NHS Dental Care
NHS Urgent Dental Care information