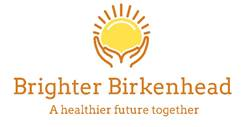 Riverside Surgery
525 New Chester Road, Rock Ferry, Wirral, CH42 2AG
It's Tuesday 1:55 AM — Sorry, we're closed
Telephone: 0151 645 3464
Fax: 0151 643 1676
riversidesurgery.birkenhead@nhs.net
Find Local Services
NHS Services
Further information is available on local services at NHS Choices
Free support and advice
Need support? Free signposting directory containing services funded for Wirral Residents.
Children and Adolescent Mental Health Services
Everyone has an important role to play to help children, young people and their families thrive. This includes children and young people themselves, their families and friends, schools and other agencies. This link contains information about self-help resources, community services, when to refer to CAMHS, when to contact the Early Help Team and what to do if you are concerned about immediate risk or harm.