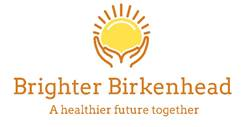 Riverside Surgery
525 New Chester Road, Rock Ferry, Wirral, CH42 2AG
Sorry, we're closed

Telephone: 0151 645 3464
Email for prescriptions only: riversidesurgery.birkenhead@nhs.net
Latest News (click title to open):
Appointments not attended in October 2021
Do you struggle to get an appointment?
Did you know that in October 2021 213 appointments were wasted by patients failing to keep a pre-booked appointment at this surgery and not informing us.
102 appointments with the GP's
111 appointments with the Nursing team
Please note: We will write to patients who continue to fail to attend appointments at the Practice without letting us know and your registration with us will be reviewed.